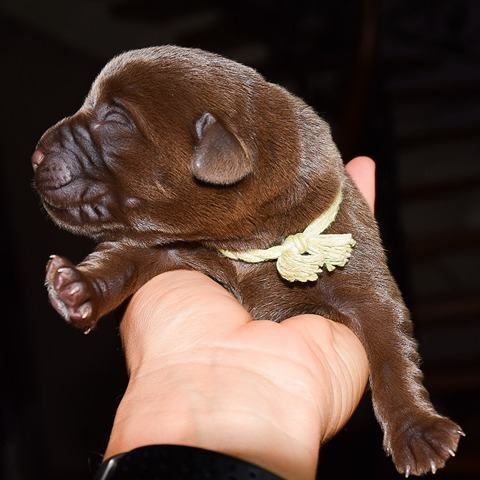 we are happy to announce, that on 28th of July Chanel's babies has arrived  -4 chocolate girls, 3 black girls, 1 chocolate boy and 1 black boy. Puppies are available for reservation!
Proud parents of the litter – Hilberts Grey Love (Loresho Love Mail x Svētes Greja Fergus) & Champagne Bubbles Beckett 'n' Elf (Labry Berry Shcerbet At Play Mor x Teepee Teodori Elegant Elf)
More information will be on Puppy page.